Durasteel® Characteristics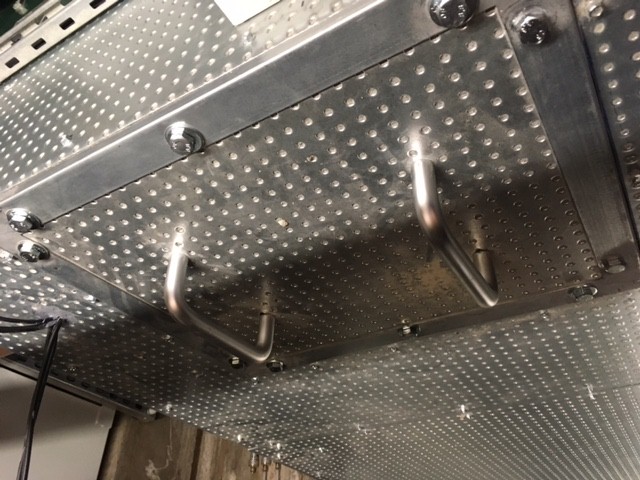 Overview of Durasteel®
Durasteel® is a up to 4 hour fire and blast resistant composite panel of fibre reinforced cement mechanically bonded to punched steel sheets on both outer surfaces. It is classed as 'non- combustible' to BS 476: Part 4: 1970 and A1 to Clause 10 of BS EN 13501-1:2002. Promats Durasteel® is both highly impact and moisture resistant.
Durasteel ® has been developed and supported through rigorous testing for use in barriers, enclosures, ducts, walls, doors and ceiling applications, with a wide range of specifications available.
Durasteel® systems combine lightness, strength, impact, blast resistance and durability with exceptional fire resistance, in addition, Durasteel® can also withstand the effects of firefighters' hoses.
Durasteel® systems can offer both integrity only or integrity and insulation. Walls can be designed for high blast resistance and meet most of the generally recognised fire curves, including cellulosic and hydrocarbon. Durasteel systems combine extremely high levels of fire, impact and water resistance. They are proven to withstand the most demanding environments, temperature extremes, hostile elements and can resist high thermal shock, such as high-pressure water hoses.
Durasteels® International Experience
Durasteel® systems have been used successfully across the industry for many years, including large rail, metro and airport projects, as well as military developments and industrial, commercial, retail, pharmaceutical and petrochemical facilities. Durasteel® has a proven track record throughout the world providing fire and blast protection systems backed with international tests.
Each system is tested up to 240-minute fire resistance and complies with many internationally recognised approvals including Factory Mutual (FM), Underwriters Laboratories (UL and ULC), Certifire, Dubai Civil Defence and Lloyds Register.
Durasteels® Applications
Fire Walls & Ceilings

Hinged and Sliding Fire Doors

Fire Barriers

Blast Walls

Transformer & Valve Enclosures

Fireproof Vaults & Ducts.
Durasteel® has been developed to provide an effective fire & blast resistant solution to constructions in a wide range of industrial applications, including power generation and anti-terrorist installations.
Durasteel® walls and partitions can be designed and installed in various layout and framing options to meet a multitude of needs. In today's construction markets the need for systems which can perform multi-functional roles, whilst capable of allowing for fast track and cost-effective installation, are of prime importance. The partition and wall systems can easily fulfil all of these roles.
Durasteel® walls have resistance to extreme impact, before, during and after exposure to fire. This ensures that under use, they suffer no damage from the burden of every day exposure within, for instance, warehouse situations. Under fire conditions they protect and maintain compartmentation and after a fire they ensure a building remains secure until remedial work can be undertaken.
Durasteel® partition and wall systems can be used in applications such as separation of hazardous areas, shielding for valve actuators, protection of escape routes and tunnels, construction of refuge areas, compartmentation within buildings and storage areas for hazardous goods or equipment protection.
Durasteel® Technical
Durasteel® Key Features
UK manufactured to independently accredited ISO 9001 quality, ISO 14001 environmental and OHSAS 18001 health and safety management systems

Tested with a range of service penetrations and fire doors

CERTIFIRE accredited

Classed as 'non-combustible' to BS 476: Part 4: 1970 and A1 to Clause 10 of BS EN 13501-1:2007

Provides between 30 minutes up to 4 hours fire protection

Insurance industry recognition

Impact, Blast & Vibration Resistant

Lightweight systems for internal and external application

Purpose built to meet the project design brief